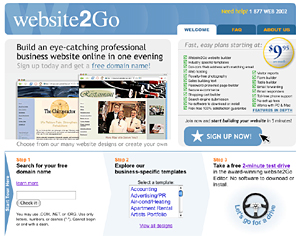 Website2Go.com (webware)

Problem: It's 1996 and a NASA satellite rocket booster explodes on launch. The NASA HQ Public Affairs official for that department writes a press release on it for the Web, and it takes two weeks for the NASA webmaster to get around to posting it on NASA's website.

Solution: As a NASA prime contractor we were asked to create an easy-to-use web-based content management system, so that Public Affairs' writers would be able to post their own press releases instantly in real time. This project led to our concept of inventing the Web's first full-featured, web-based content management system (now referred to as click-and-build) for business websites. We call it website2Go.com.







Winds of Change (book)

Problem: It's the 75th anniversary of NASA Langley Research Center. The head of the Center wants to celebrate by creating a comprehensive history book, and ensure it gets published for President George H.W. Bush to unveil.

Solution: Bring in Creative Services, an experienced publishing team from NASA HQ, to be responsible for project development, award-winning design, and production completion. The completed book utilized an 8-color printing process, foil-stamping, with original photo research at Langley, ultimately winning a PIA "Excellence in Print" award. "Winds of Change" goes on to be the "National Gift" given to visiting dignitaries at the White House.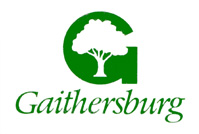 City of Gaithersburg (logo, branding)

Problem: The City of Gaithersburg wants to modernize their public image with a new logo design. Unfortunately, two graphic designers and a year of comps later, and the Mayor of Gaithersburg is still not satisfied with any of the designs presented to him.

Solution: Hire another agency, The Adams Group for which Steve Chambers then worked as an Art Director. Steve attacked the problem by doing his homework; he reviewed all the past meeting notes from the previous designers and quickly realized that they had failed to focus on what the Mayor wanted; a design centered around Gathersburg City Hall's 400 year-old oak tree which had become a symbol of the City. Steve nailed it and the logo stands today.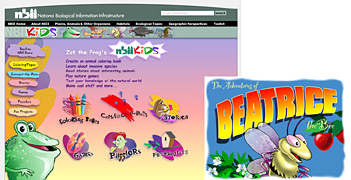 USGS Kids (Web site)

Problem: In recent years the Federal Government has had a culture of discouraging science and education.

Solution: Show kids that science and biology can be fun, interesting, and important to their future as well as the world in general. Creative Services was assigned the project. Our mission was to create a website just for kids (http://education.usgs.gov/kids) that would teach them about biology hot topics such as climate change, pollinators, invasive species, endangered species, bee population declines, amphibian deformaties, wildlife diseases, bird conservation, and genetic diversity. We turn-keyed the entire project from conception, design, story-writing, content creation, illustration, flash programming, web programming, and site promotion.